WASHINGTON (ABC7) — We all have wardrobe staples like a collared shirt, black pants and sunglasses.Best selling author and stylist Jenn Mapp Bressan showed us how to transform those styles into five Halloween characters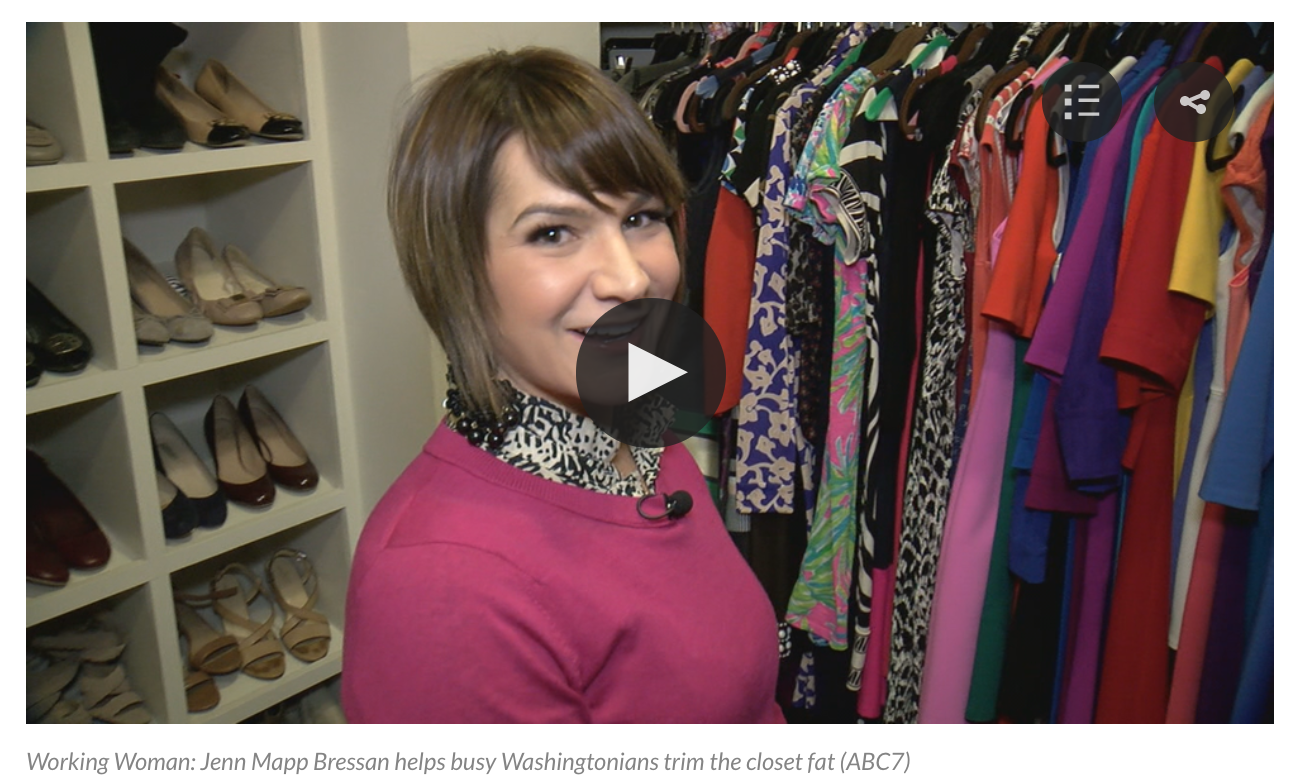 ABC7 WJLA with Alison Starling
Working Woman: Jenn Mapp Bressan helps busy Washingtonians trim closet fat | WJLA ABC7 with Alison Starling
Washingtonian Best of DC 2017
...Now a big believer in this kind of "capsule wardrobe," Jenn rehabs closet junkies such as WRC-TV's Angie Goff and The Walking Dead's Ann Mahoney by applying her "tiny closet, tons of style" editing philosophy to their wardrobes.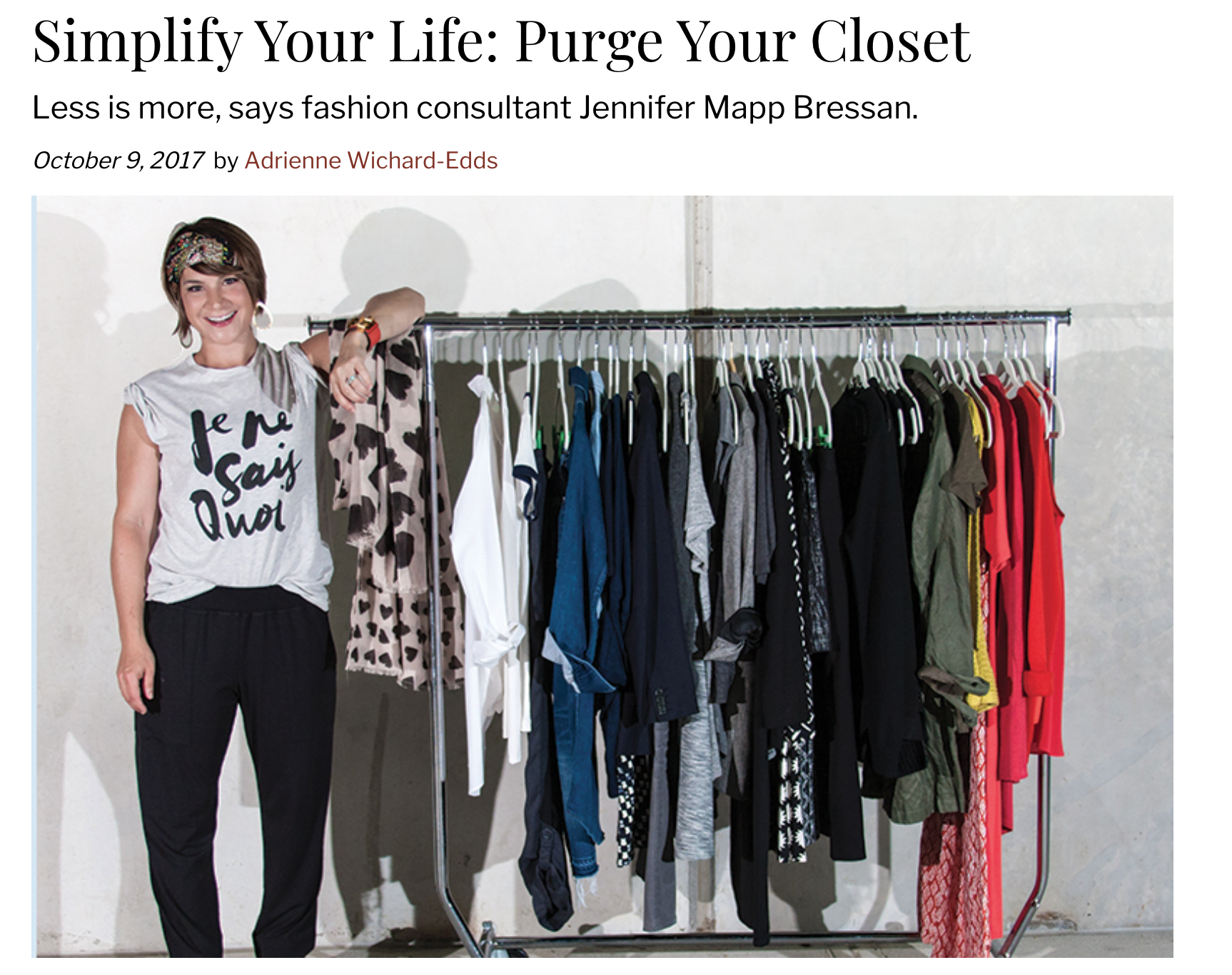 Mapp Bressan's own closet was ground zero when she finally resolved to streamline her life. She curated a "capsule" wardrobe consisting of some 40 articles of clothing and outerwear —plus shoes and accessories that can be worn in a given season, all rigorously edited for fit, quality and comfort.
'Walking Dead' Actress Ann Mahony is Out of the Closet
"We started with 50 items and narrowed it down to 38. Don't tell yourself you will fit into 'those jeans' one day, or that you can't throw something away as it was expensive or has sentimental value — you can do it," says Jenn.