Holiday 2017 Accessory Looks
Accessories make an everyday outfit pop - the accessories featured in Tiny Closet Holiday Survival Guide 2017 make your outfits look festive #AF!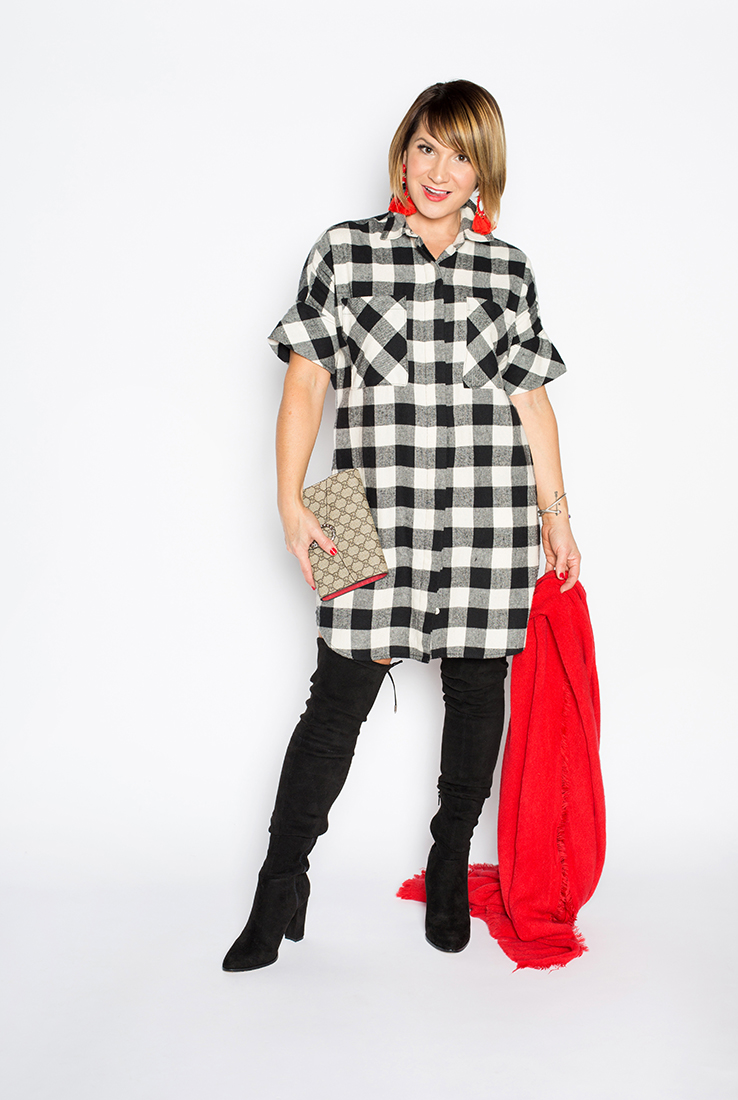 Crystal Statement Necklace
Neutral Convertible Clutch
How To Look Amazing In Holiday Photos
Now that you've nailed down your layering essentials - I'll show you how to create a micro capsule for the holiday season using clothes you already own.
Tiny Closet Holiday Survival Guide 2017 is your definitive resource for creating endless outfit options so you'll have something to wear for any event that pops up between Thanksgiving and New Years Eve - and look chic, stylish and festive #AF on Facebook all season.
Be the Bright!
xoxo Jenn